San Fransisco
Next stop, San Fransisco! Before entering the Windy City, we appropriately saw a bunch of guys wind surfing in the bay near Point San Pedro.
Dad put us up near Union square. We wandered around Chinatown, had below average Dim Sum, watched above average improv; The DASH show by the wonderful Un-Scripted Theatre Company. Check them out if you're in San Fransisco! (I promised them I would plug their group on social media.. not sure if this hole-in-the-wall blog counts..)
Day 2, we walk and walk and walk all around the city, check out the docks, hang with the seagulls, look at things, hang off things.
San Fransisco reminds me so much of Canberra. The single story houses on the outskirts of the city, with rock lawns instead of grass, are totally nostalgic. The beautiful gum trees, and even bottlebrushes! (The palm trees, not so much..) I would love to live in San Fransisco, if it werent't for the price tag..
We see a driver take an unfortunate detour down a pedestrian/cyclist path and get confused at the Pedestrians | Cyclists sign.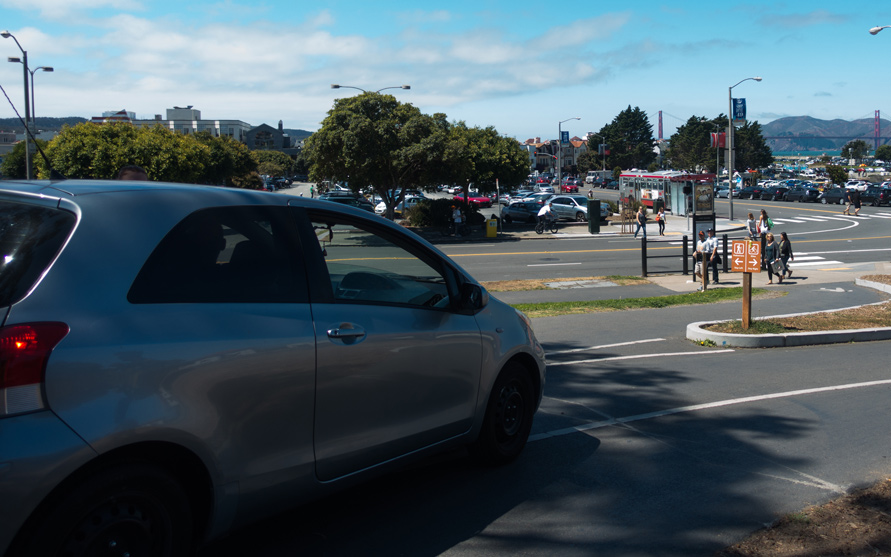 Insert obligartory Golden Gate bridge photo.
On the roof of Dad's building.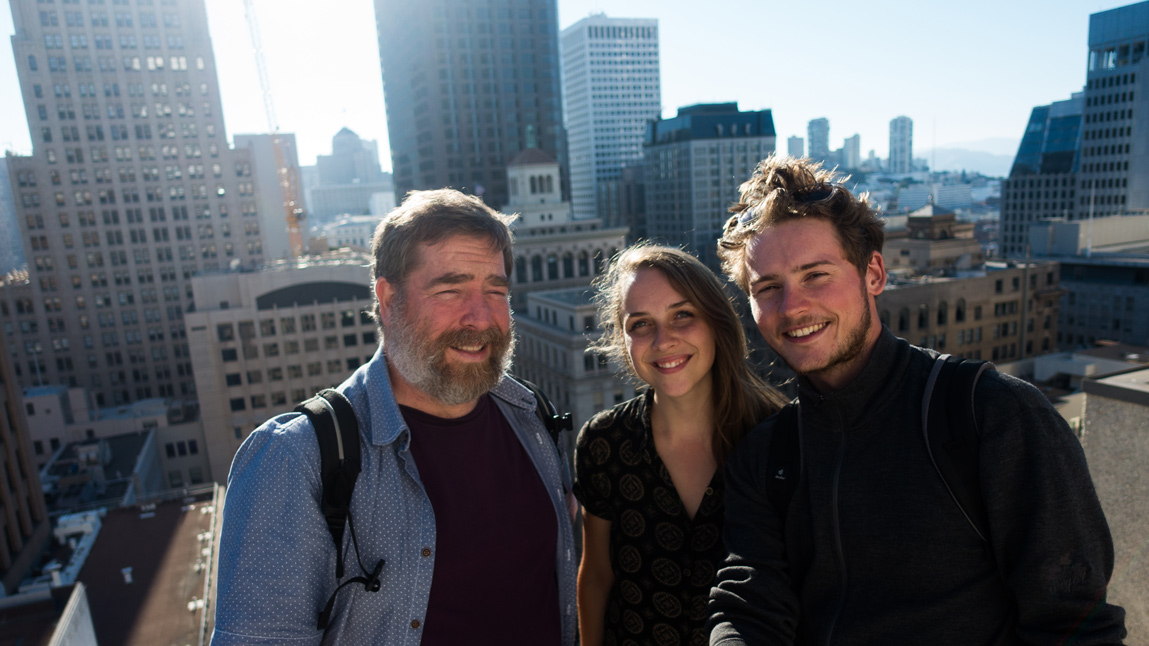 Checking out the civic center.
Dinner at the The Stinking Rose (garlic everything!!)
See you later San Fran! Off into windmill land..
-Cal & Parker