Mojave Desert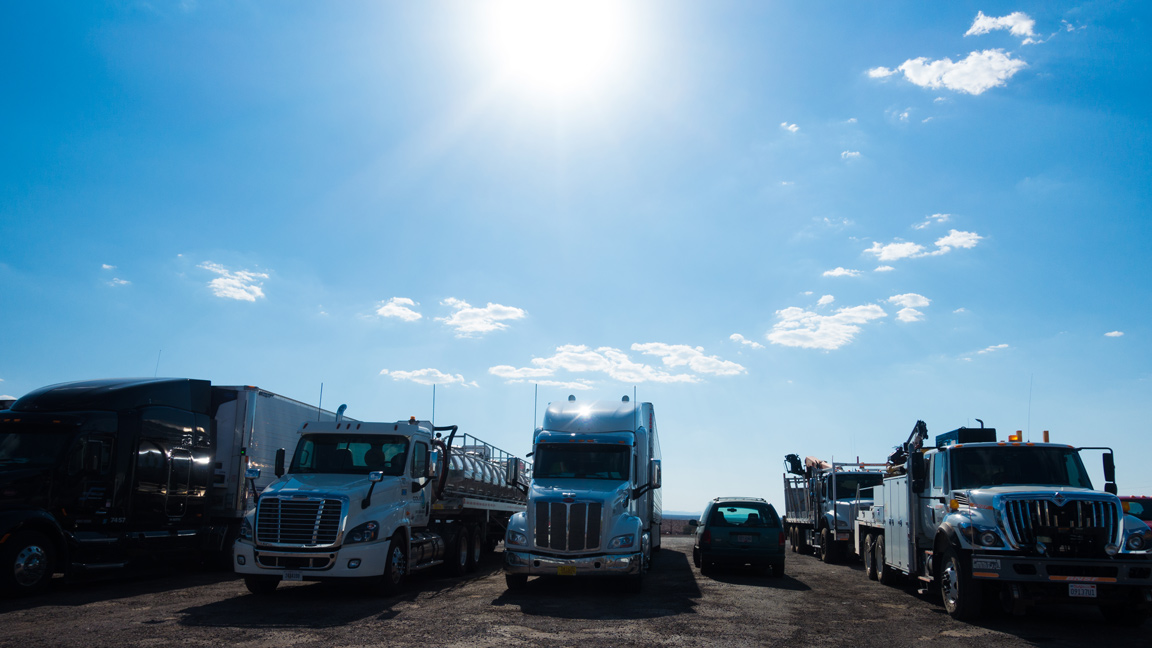 Van hanging out with the kingpins.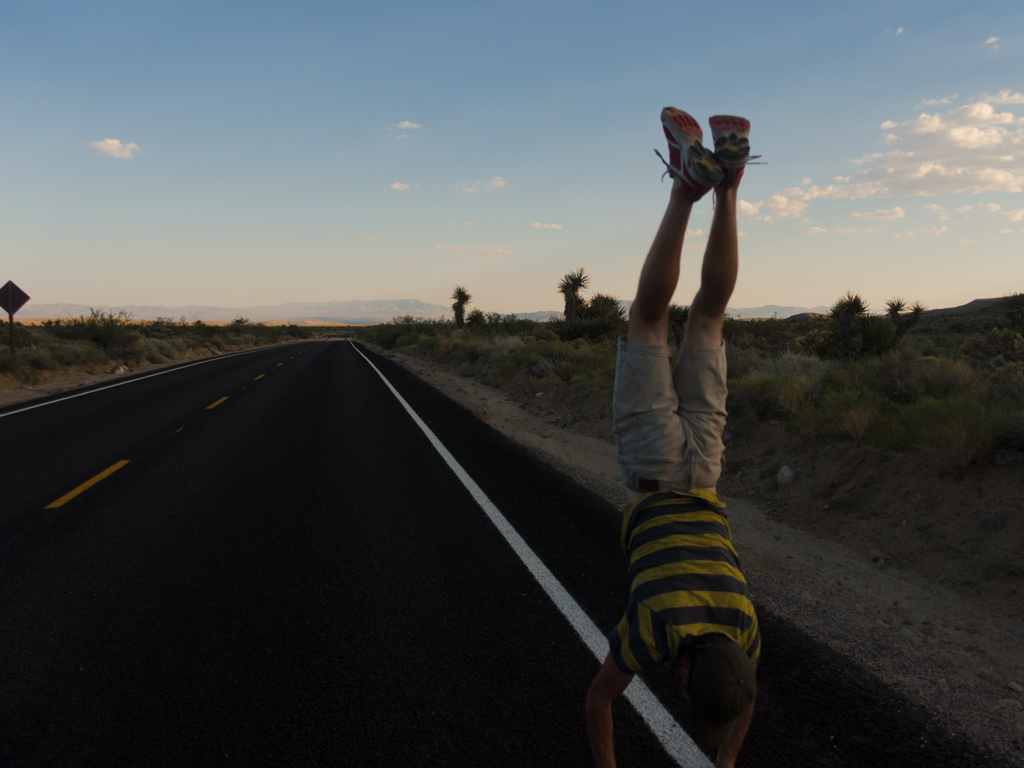 We camped at Hole in the Wall, in Mojave National Preserve, hung out with the jackrabbits and wandering cows. The place was quiet except for one other group, so we didn't even need to pay.
Hole in the Wall gets it's name because of the rocky ridges surrounding it. These ranges block a lot of the light pollution from Las Vegas to the North, so it's great for taking photos of the milky way!
On the left is the light from Las Vegas, 150 miles away!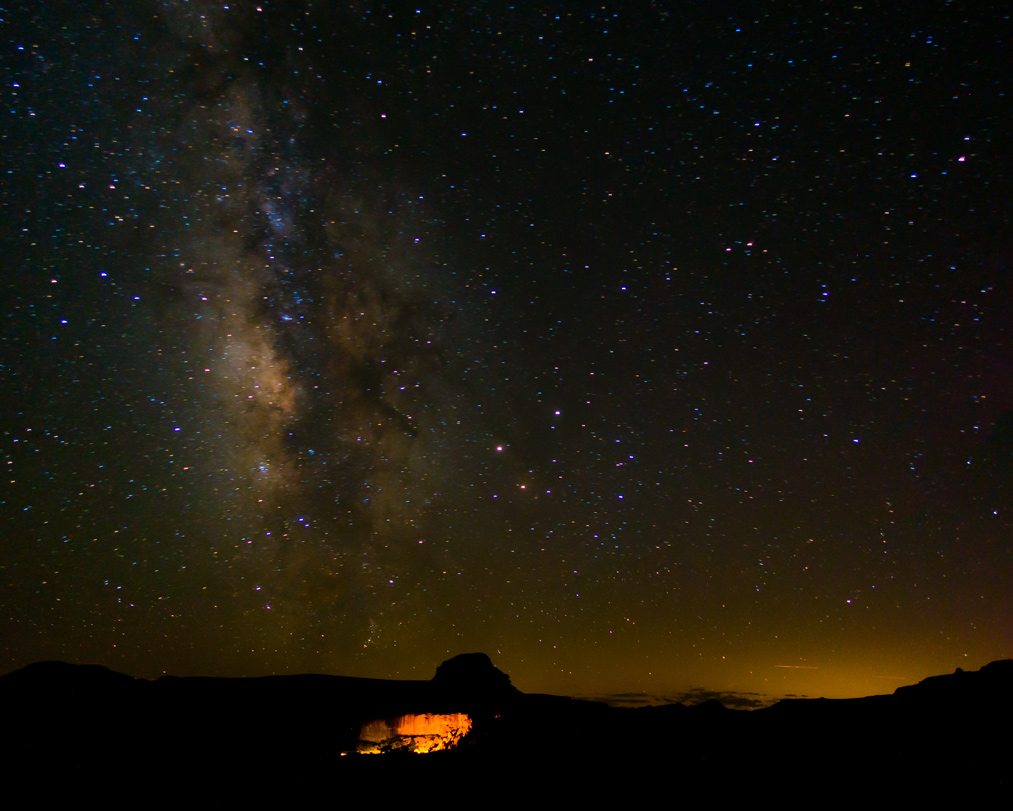 Waking up to a beautiful desert sunrise.

-Cal & Parker