Bermuda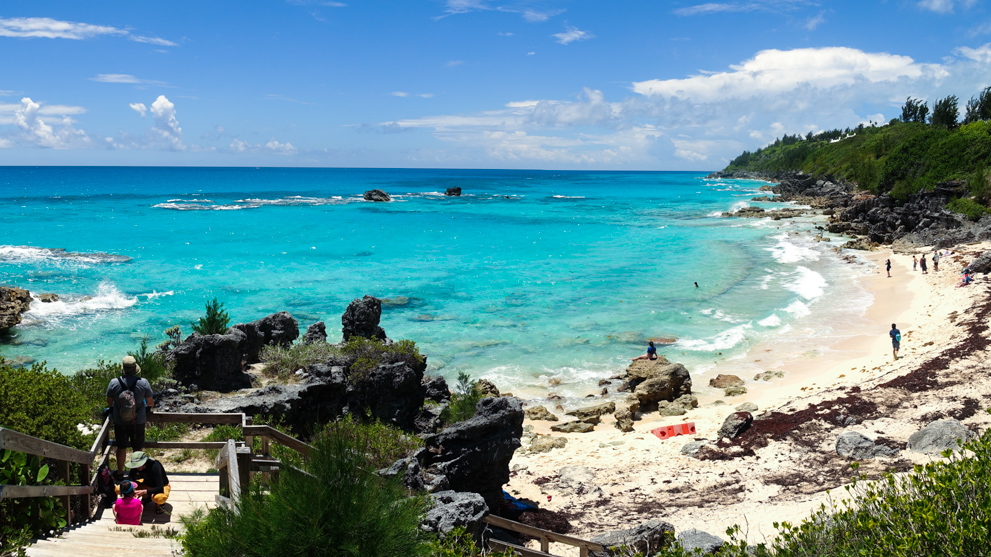 Parker and I got to visit Bermuda for his cousin's wedding!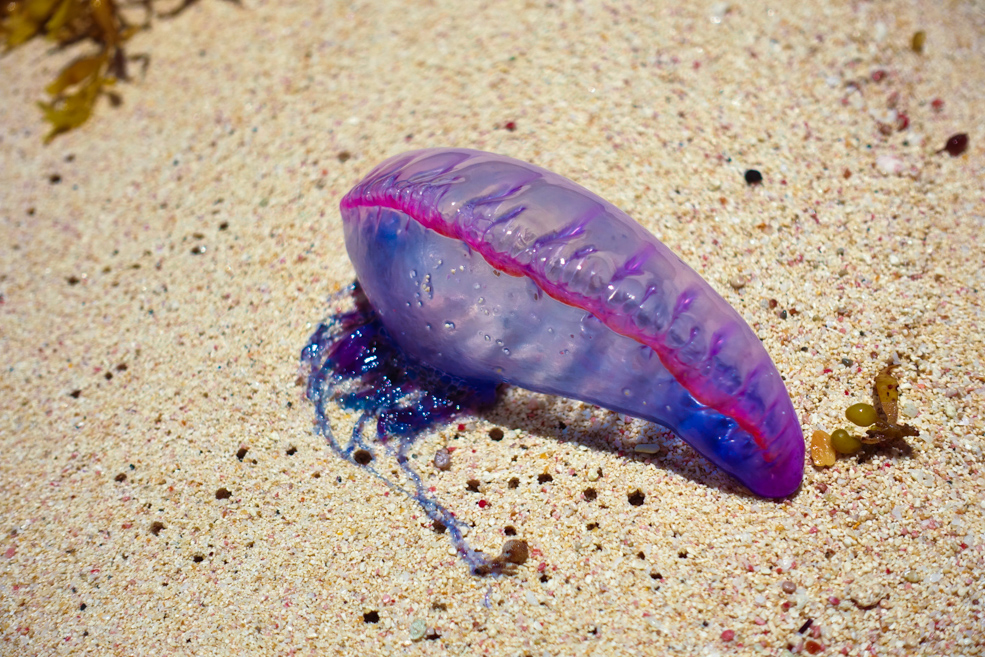 The island is so beautiful! Snorkeling and swimming in the ocean was especially awesome, but we needed to keep an eye out for the poisonous Portuguese Man of War jellyfish floating around.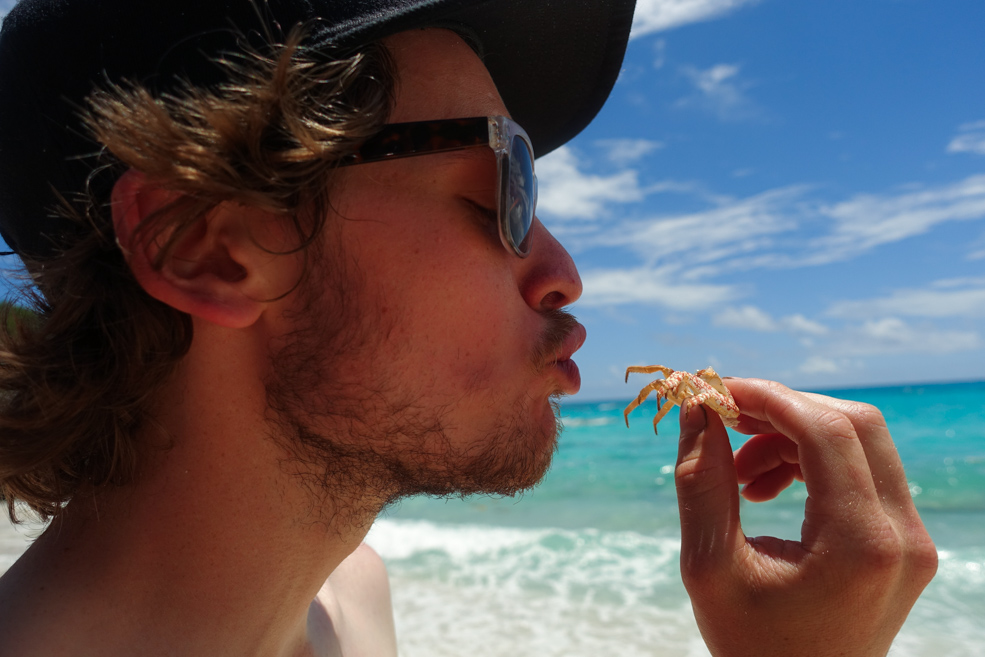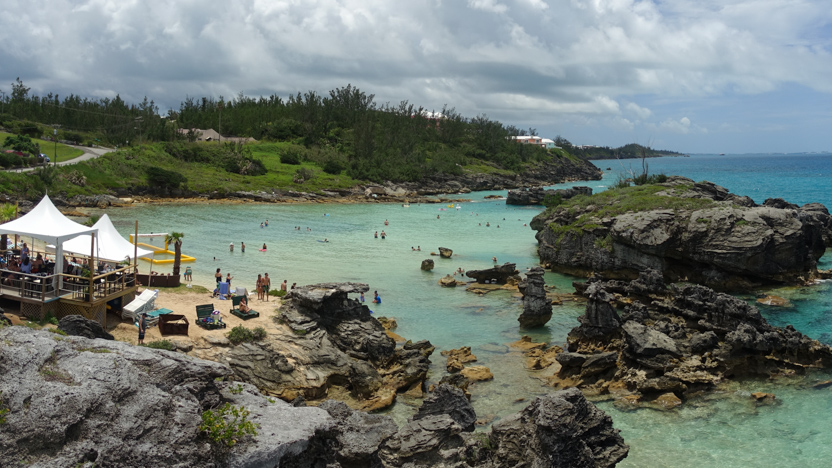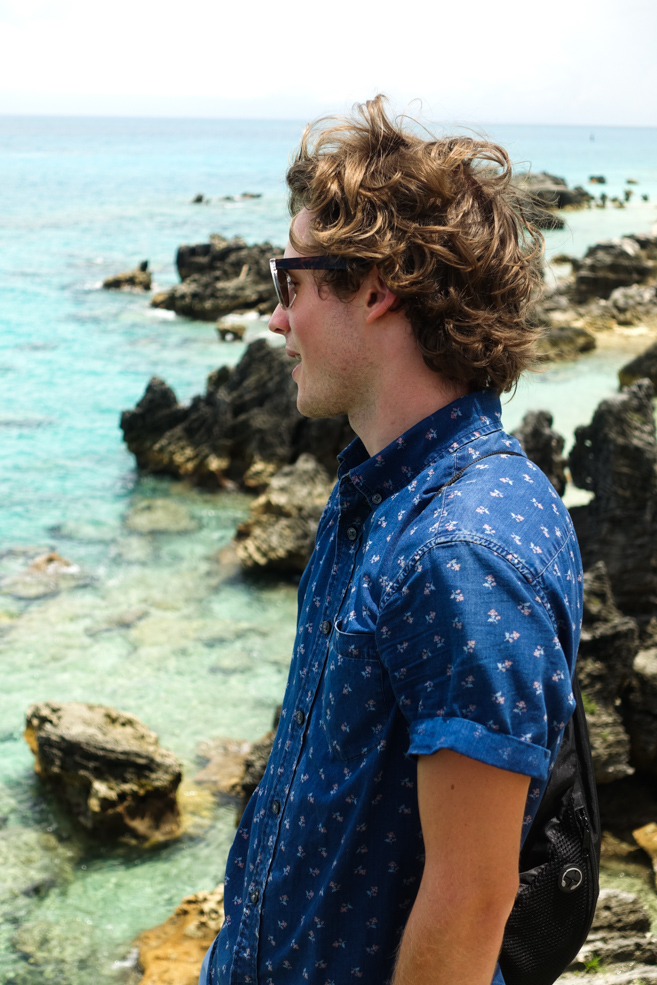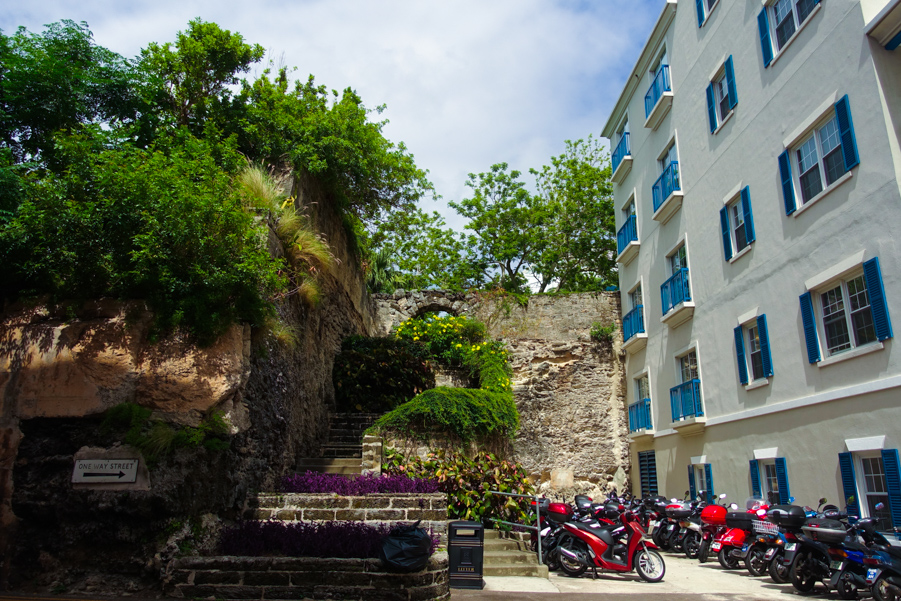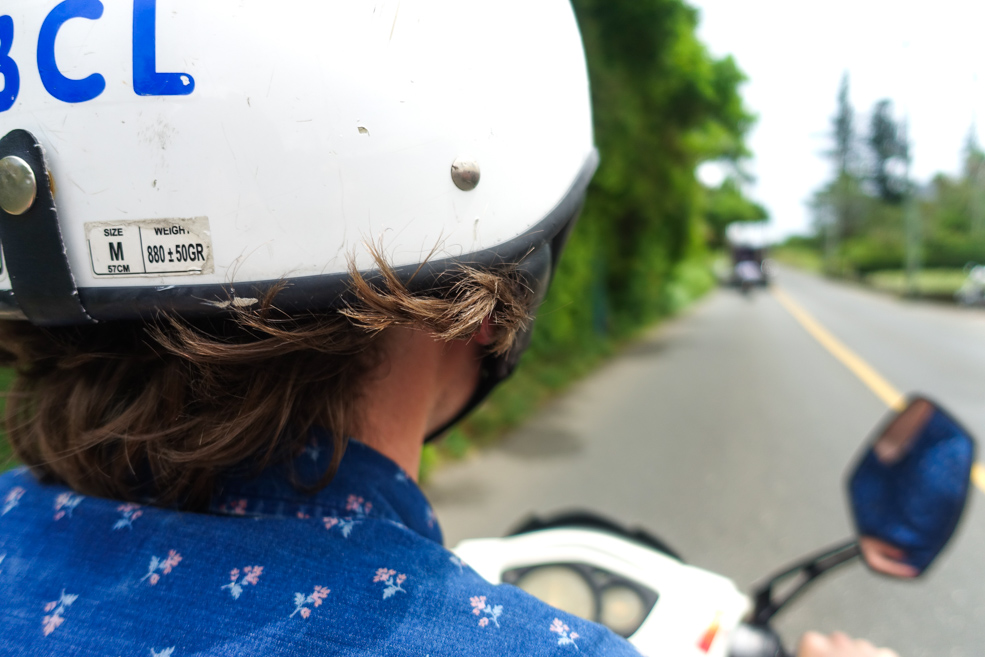 Scooting around! We <3 scooters. Riding around the island was probably one of our favorite parts of the trip!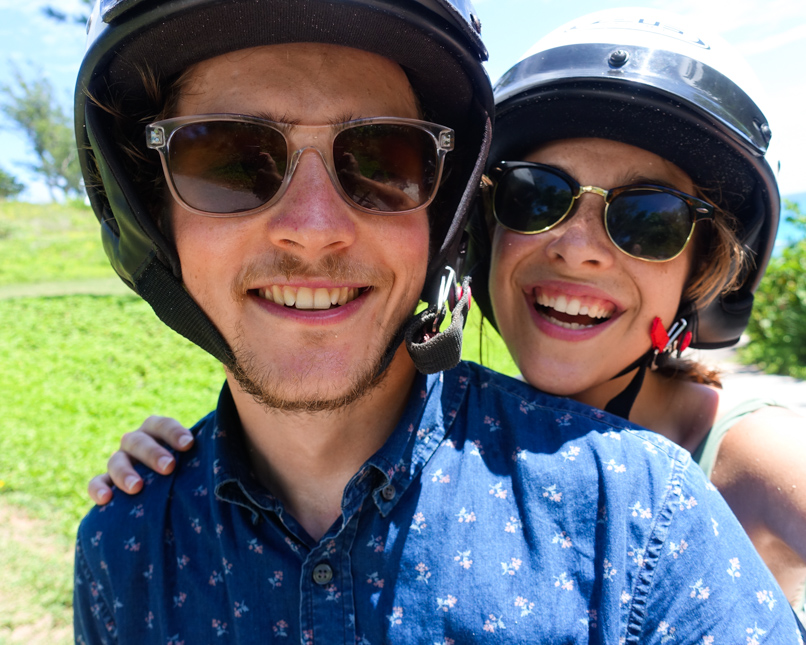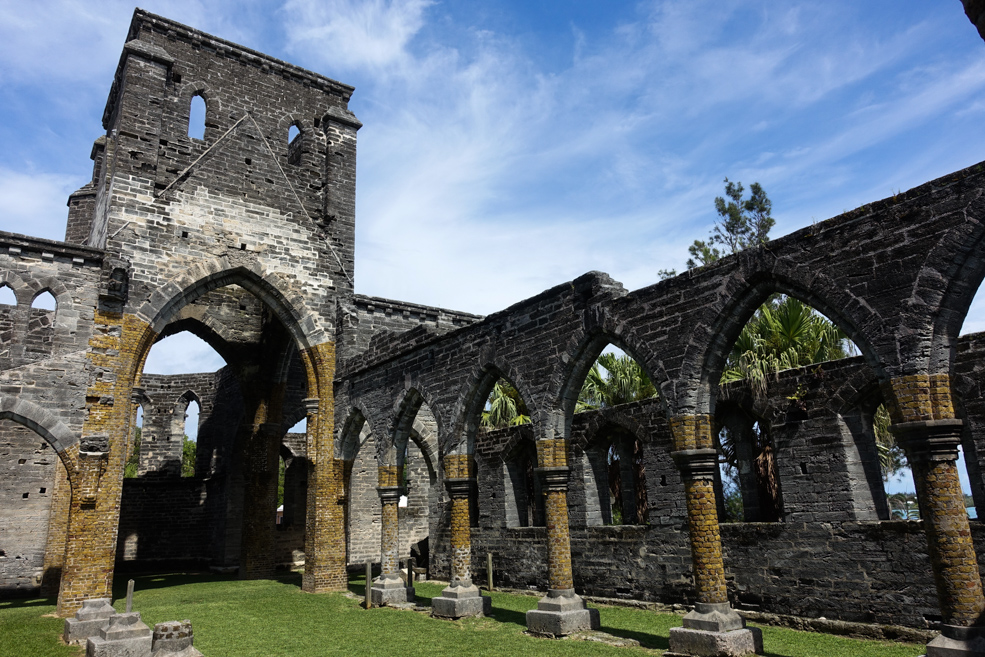 The Unfinished Church in St George's, on the North-East side of the island.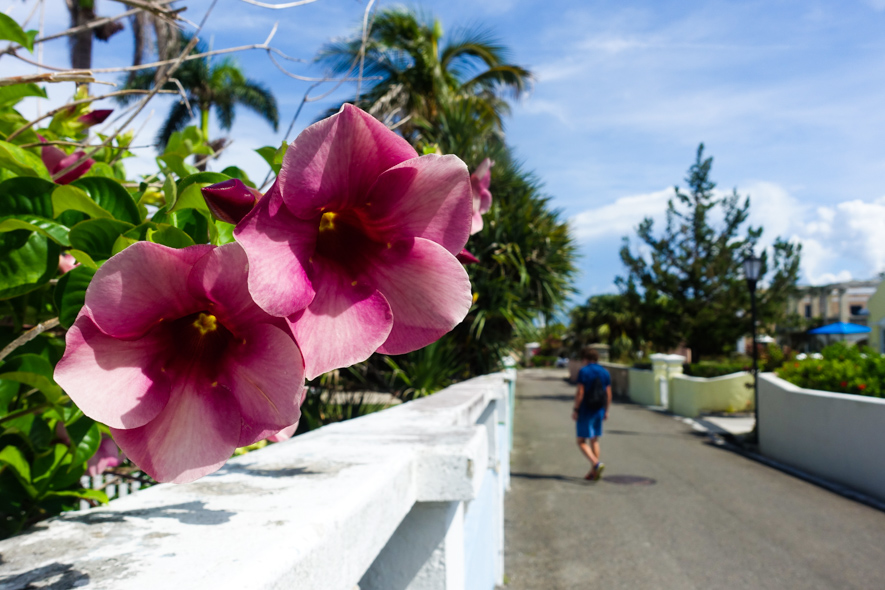 Wandering around St George's.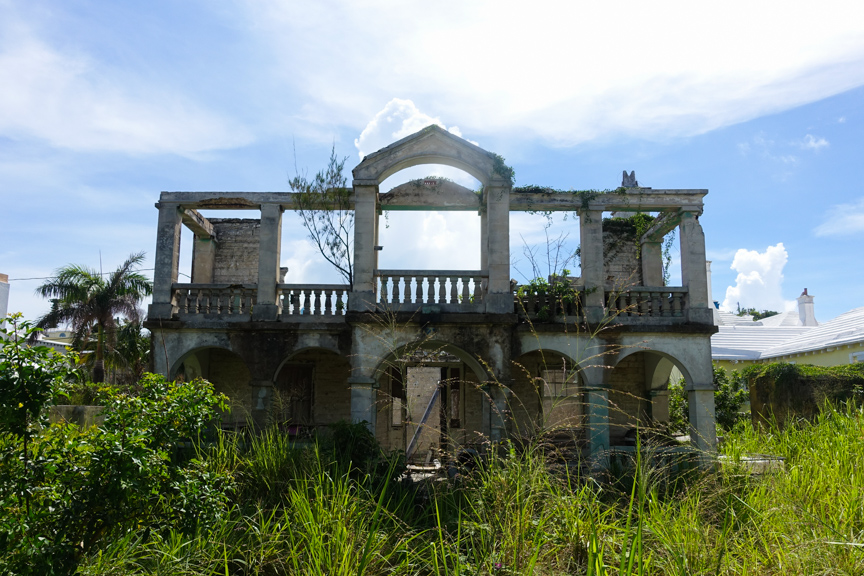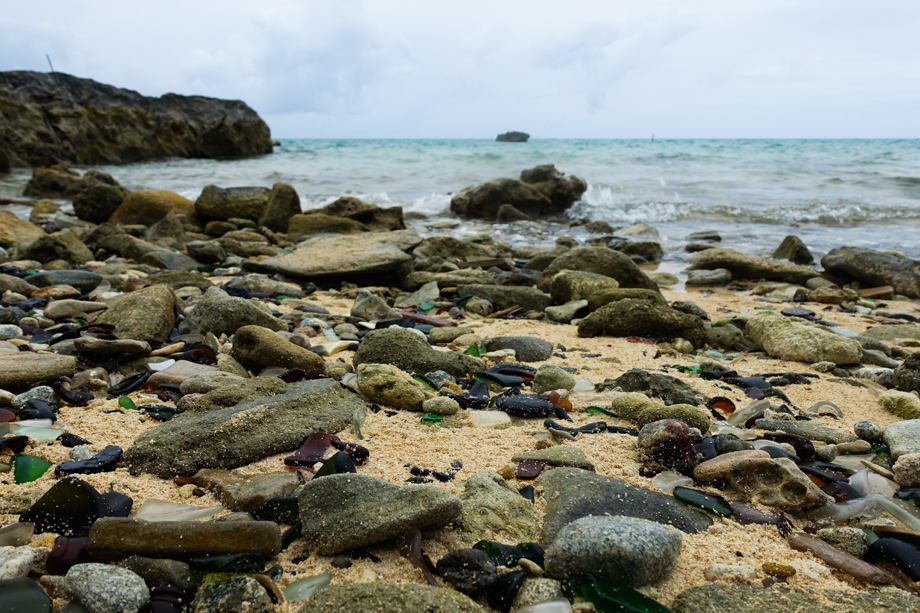 The Glass Beach, covered in pieces of the green, blue, and red glass bottles manufactured near here at some point, once jagged shards softened and warped by the ocean.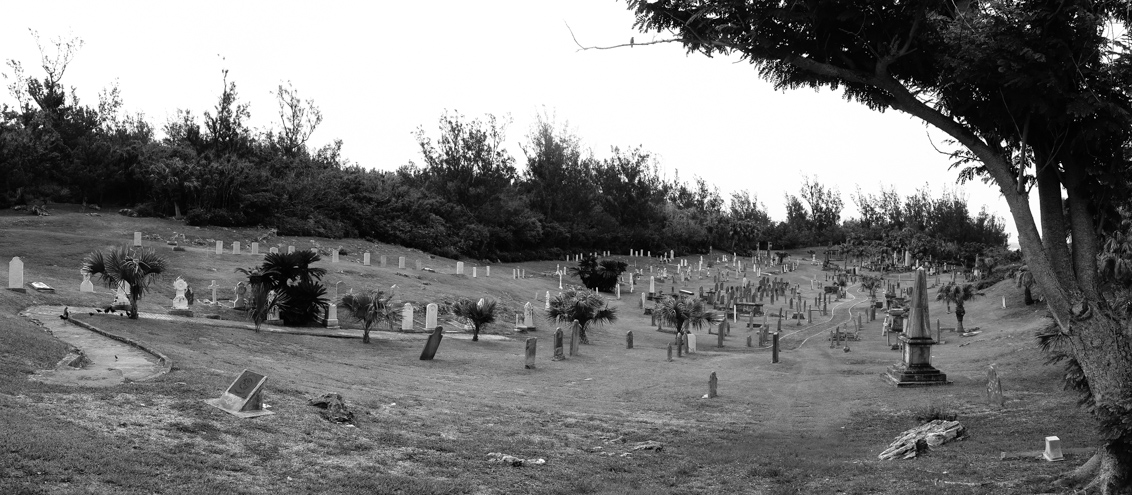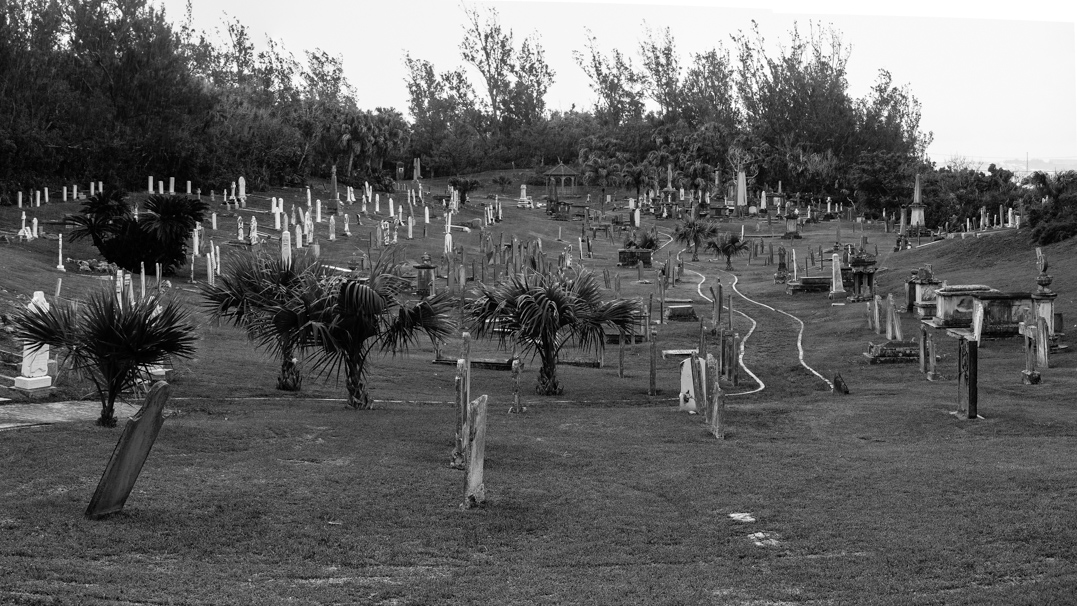 An odd sight, a picturesque graveyard in a tropical paradise. Wild chickens strolled among the headstones.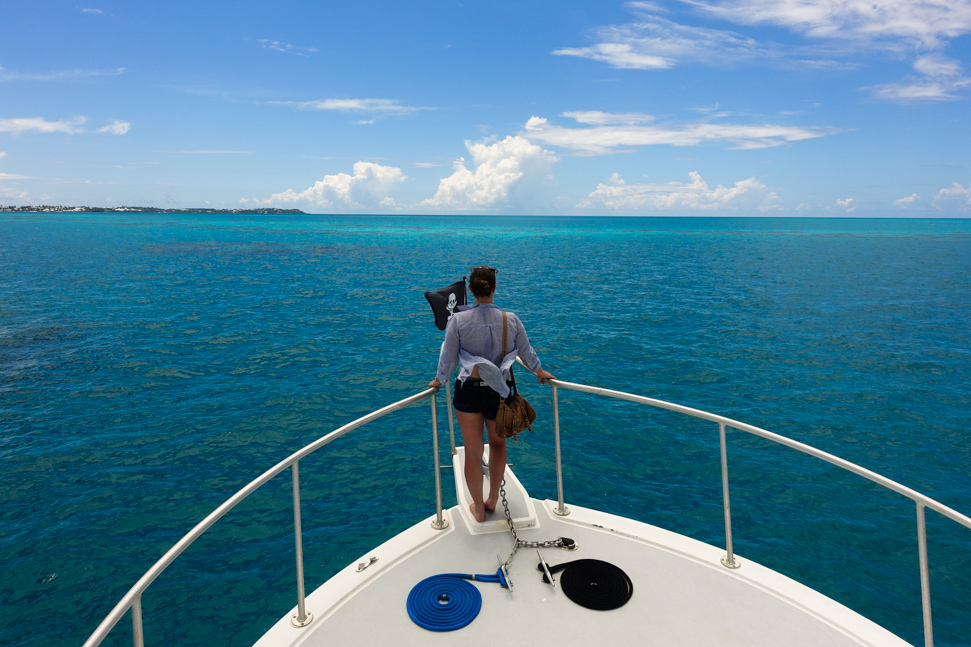 This was an awesome day! We went scuba diving! My ears didn't equalize when we tried out the gear in the pool the night before, so I was nervous about going down. I mainly got nervous as we were descending, and I saw everybody kneeling in the sand at the bottom of the ocean, in a circle. It suddenly occurred to me… what if I have a laugh attack? Luckily you can do basically anything into the breathing apparatus (even vomit, KNOCK ON WOOD). It ended up being one of the coolest things I've ever done! Like a journey to a serene alien world. I'm hooked!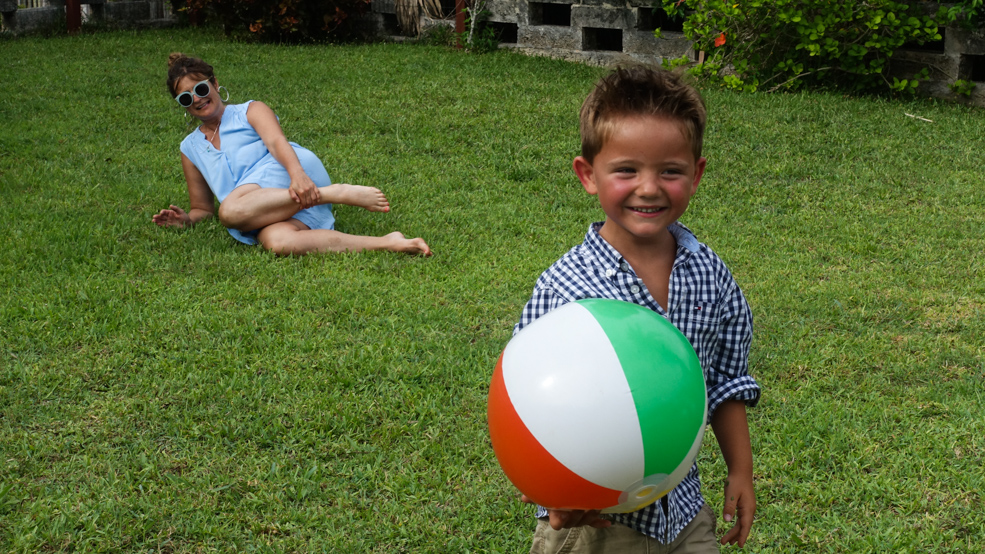 Fun family BBQ!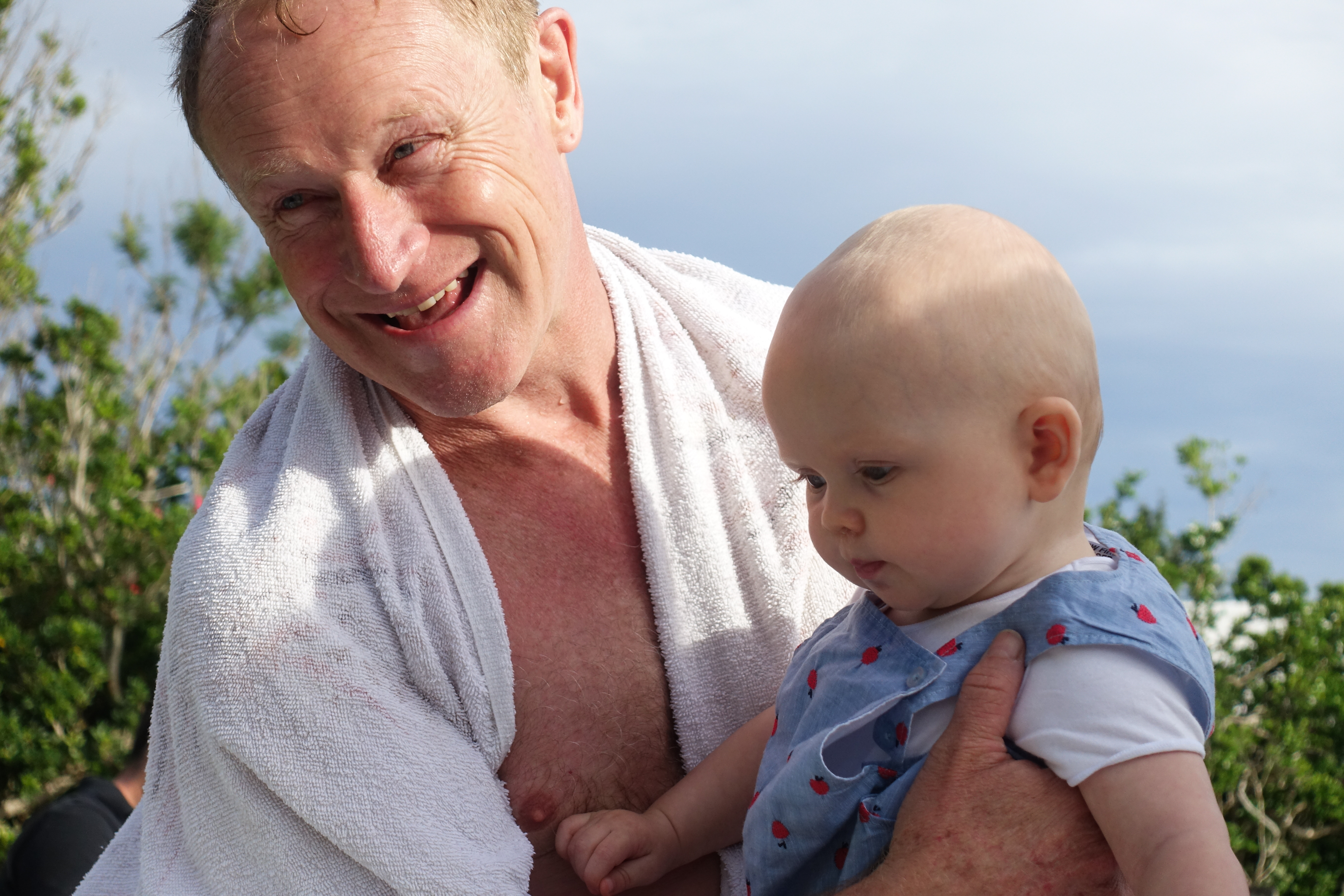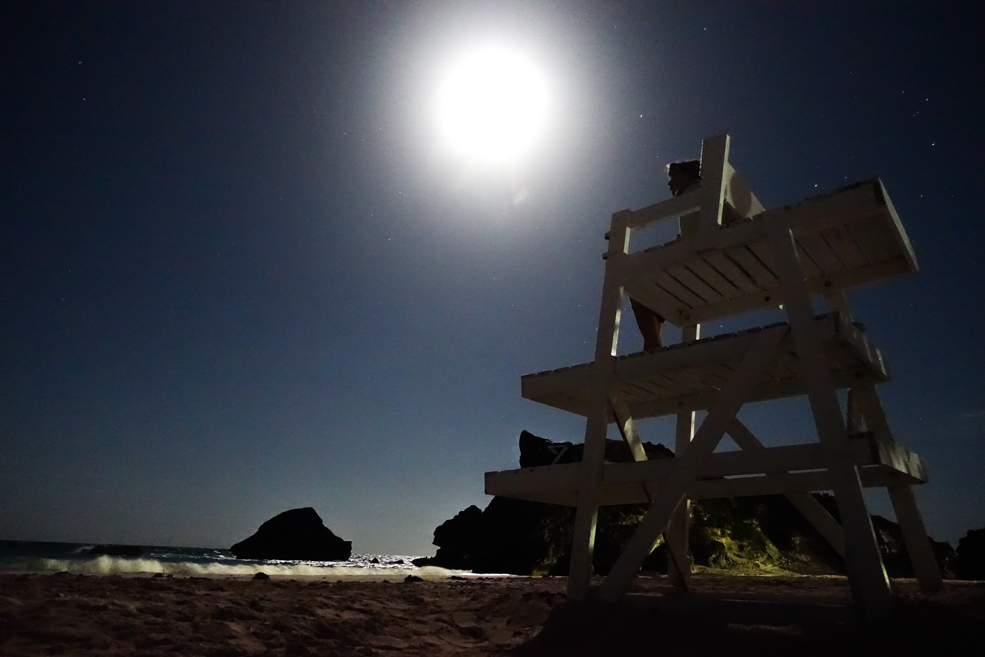 Hitting up Horseshoe Bay Beach at midnight for some sprints along the shoreline and a dip in the ocean that may or may not have been skinny.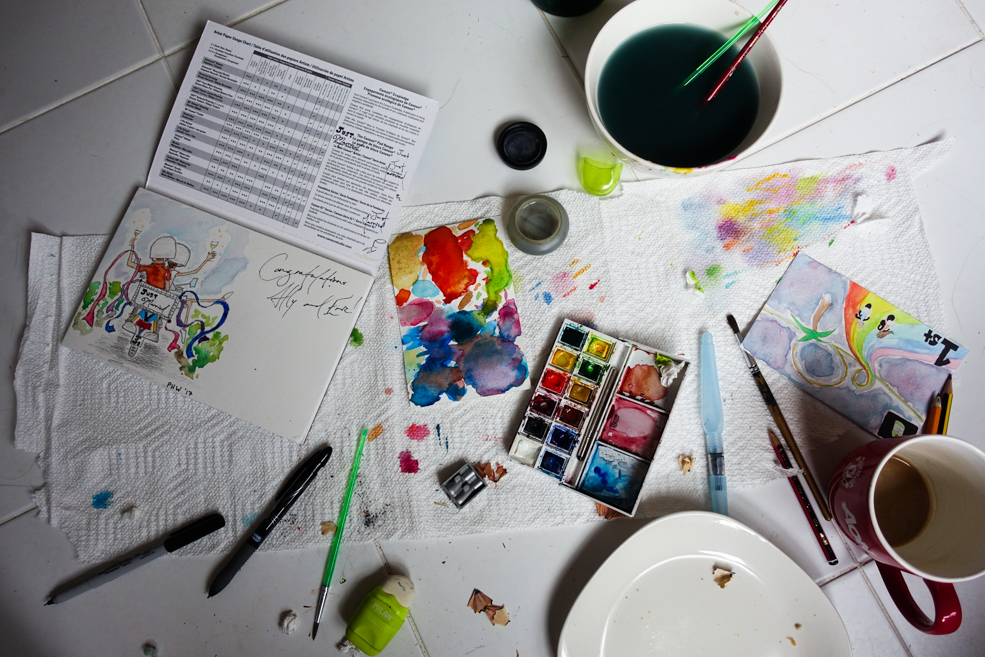 Parker getting his Art on for a wedding card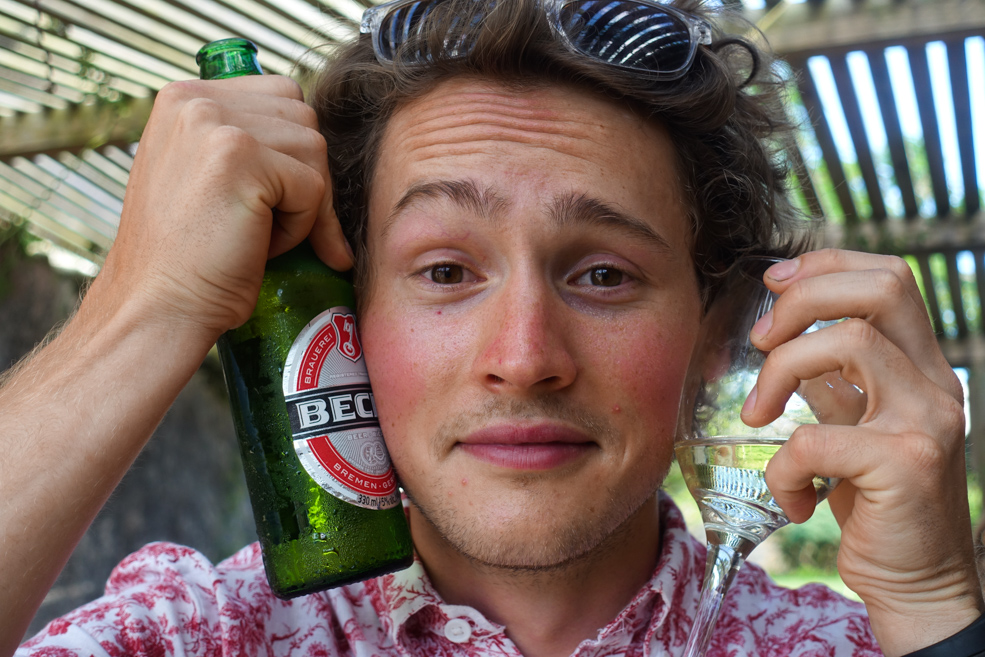 When attending a tropical wedding, you need to do what it takes to keep cool, which usually means a drink in each hand.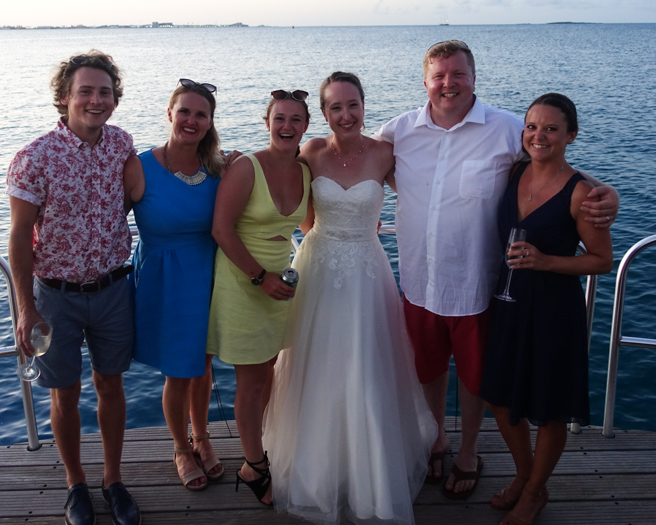 The cousins!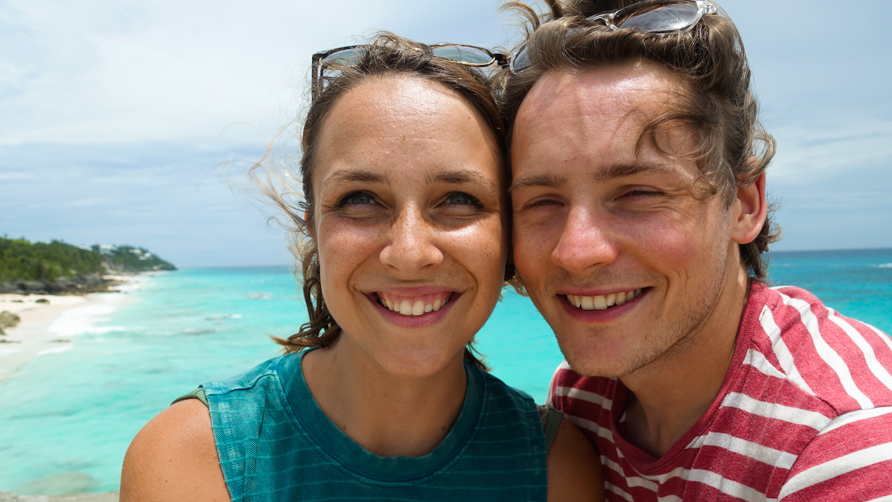 Goodbye to Bermuda and our trusty scooter! We will be back.