Arizona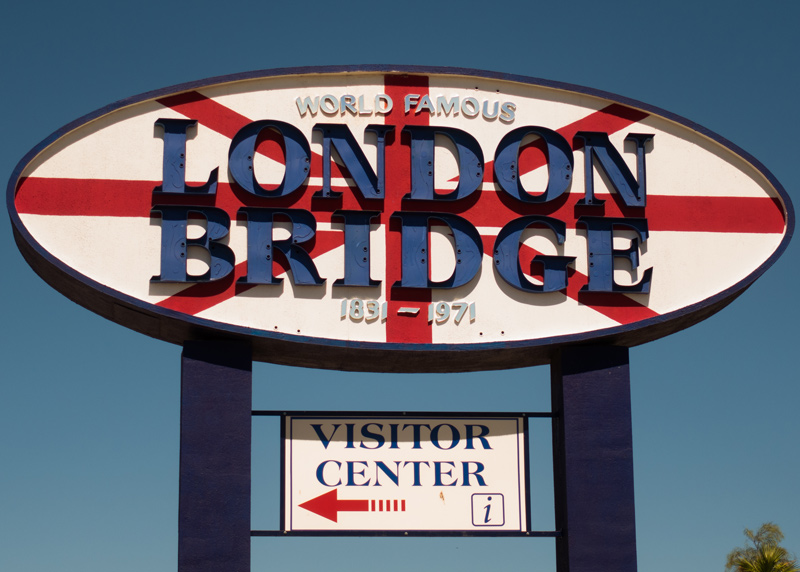 So we brought this book with us, the Eyewitness Travel Guide for the USA. In it, we'd read about Lake Havasu City. The city's founder had bought and transported, stone-by-stone, the London Bridge (not to be confused with the famous Gothic Tower Bridge) from England to Lake Havasu City, only to find that there was nothing for the bridge to span.
So he dug a channel and diverted water from the lake and made his own river to put the bridge over! Guess he really wanted the bridge. When we saw the signs for Lake Havasu City we had to take a detour to see "one of Arizona's most popular tourist attractions", despite it being 60 miles out of our way..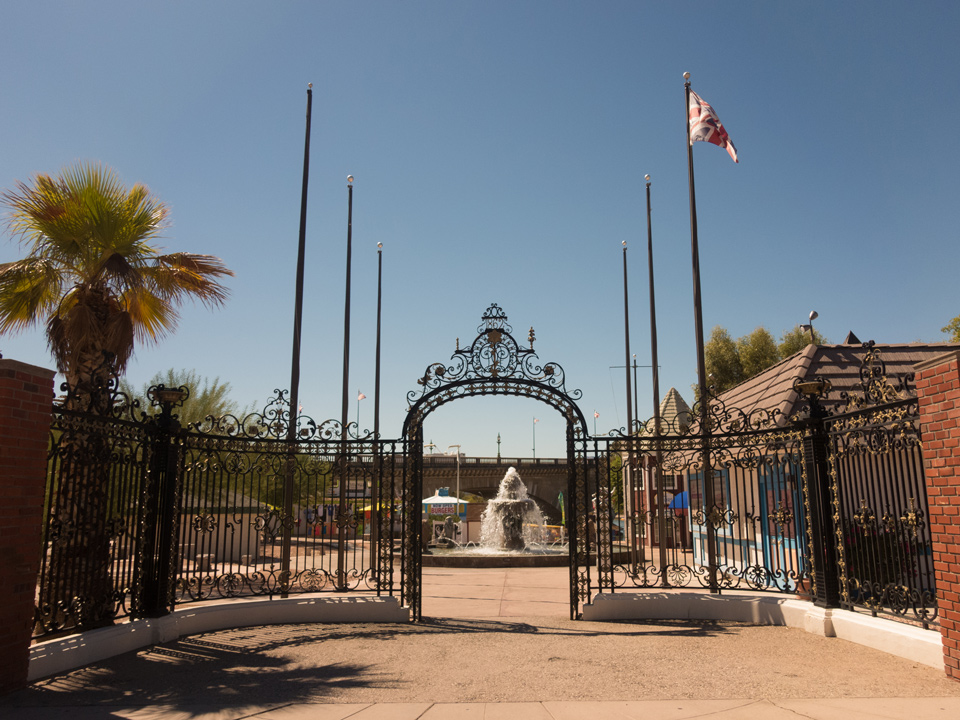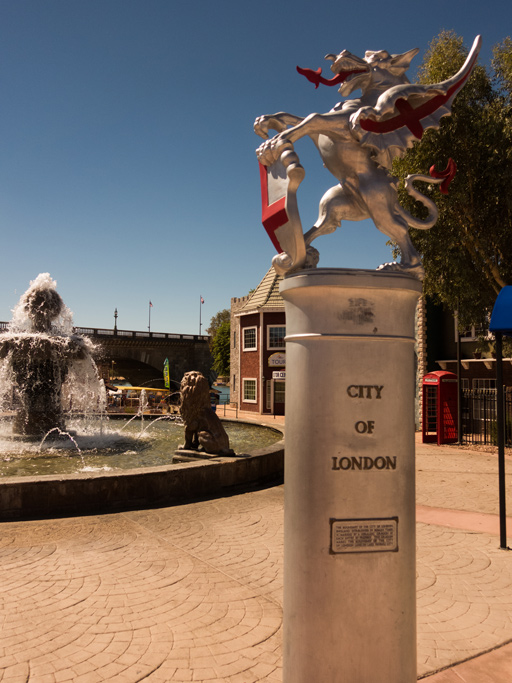 The small mock-Tudor village built around the 'world famous' bridge was a ghost town. There was seriously no one around. I guess not many people found the hilarity of the bridge a strong enough reason to venture off the main highway.

This bridge is in the middle of nowhere, in a desert. Maybe it was a cool attraction back when land-locked locals had never seen a bridge before??? We don't know.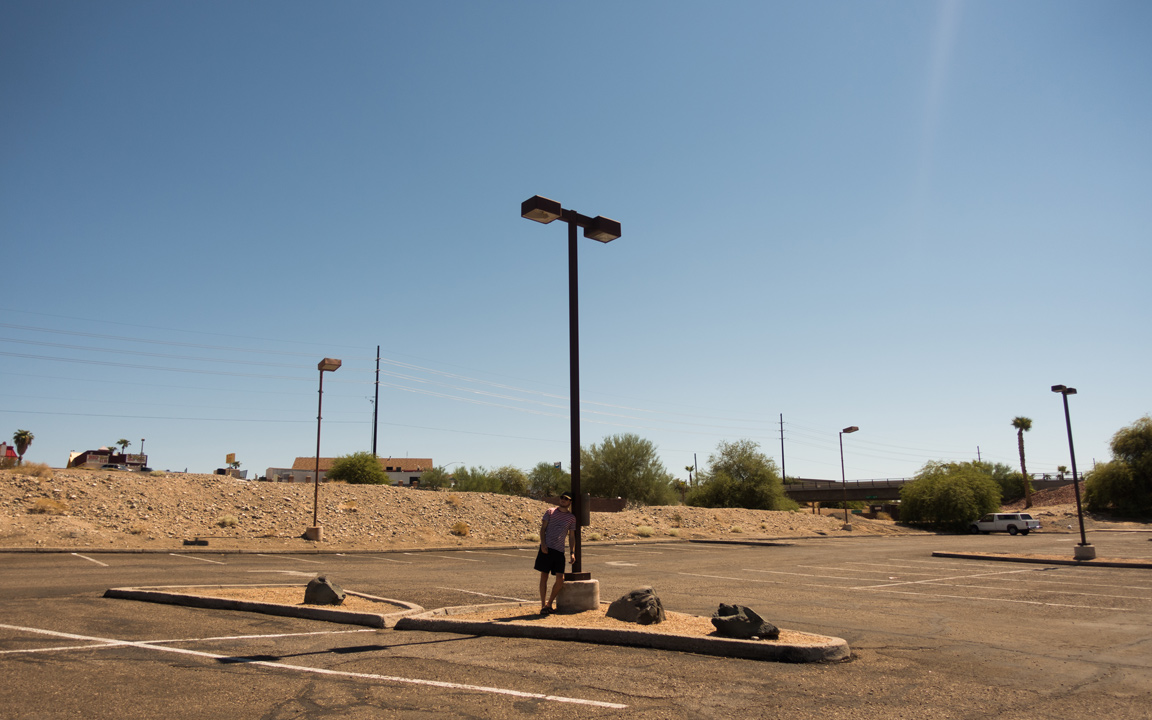 Parker finds shelter in the only shade available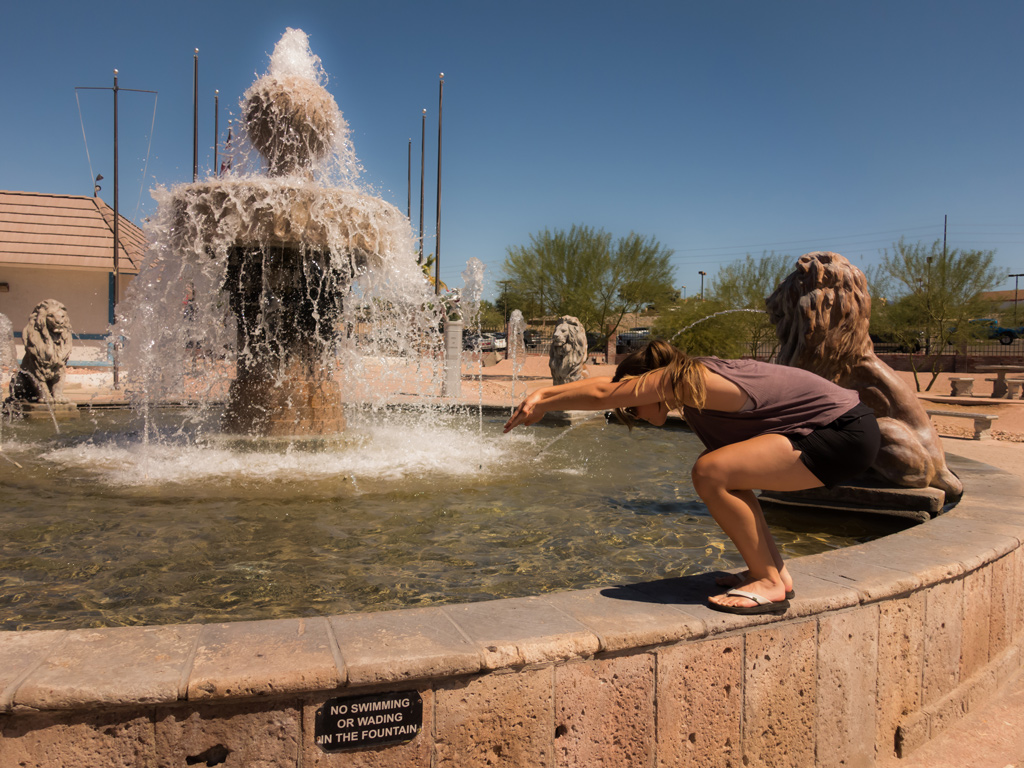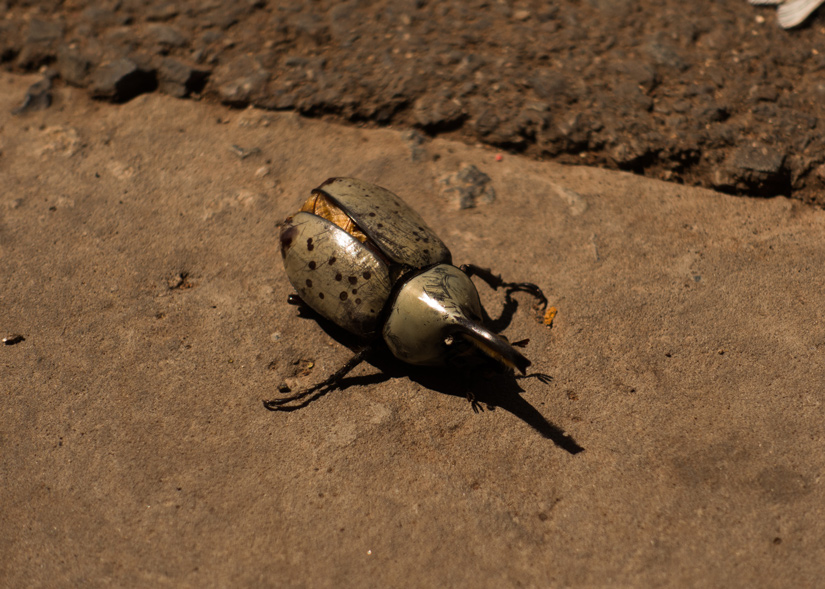 Parker mortally injured this beetle at a gas station when he moved his leg into it's flight path. You feel a lot guiltier about accidentally killing bugs when they're the size of some small animals.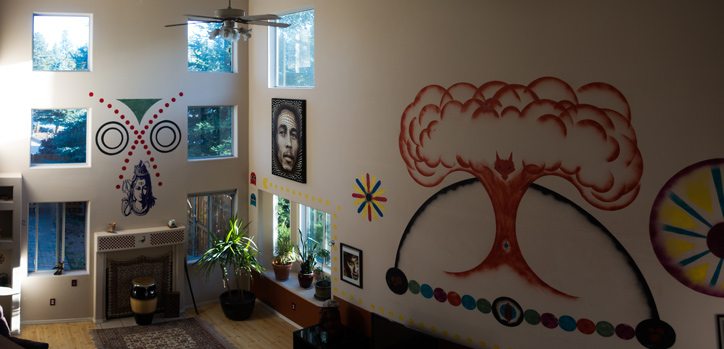 -Cal & Parker